Nike Phantom Venom Elite
Look: The look of the Nike Phantom Venom Elite is sure to stand out. They're mostly solid colored, with a Bright Mango background that's a blend of orange and pink.
However, the shoes also have white accents with dark stripes to really make the color pop. Added to that, there are a variety textures on the shoe's surface, so it has a lot of visual appeal.
When you purchase the shoes, they also come with an official drawstring bag for storage.
Feel: One great feature of these shoes is that they're so light weight. The materials and construction ensure that you're not going to lose any speed or power to the weight of the shoes.
On the inside of the shoe, you should have a comfortable, secure fit. There are extra cables as well as textured surfaces to make sure that your feet don't move around in the shoe.
It's also got a narrower toe, so that your feet aren't moving around the front. Both the weight and focus on stability provide a comfortable, responsive fit.
Build: The materials of this shoe are definitely quality. The Flyknit surface and Flywire cables inside are both light and sturdy.
One issue is that lighter weight materials are not always as durable. It's a trade off, however it may be worth it for some buyers.
Another feature worth noting is that it doesn't have a high collar on the back. Typically, a collar is there to help you put on the shoes, and to provide comfort while wearing them.
For some users, a collar is necessary. To others, it's not really important. It just depends on your preference.
Comfort Level of the Nike Phantom Venom Elite
Overall, the Nike Phantom Venom Elite are known for being very comfortable. Part of that is due to the fact that your foot is going to be secure in the shoe while you're playing. The other part is that the materials are light, and move with your foot.
There's also additional, suede covered padding in important areas, like along the heel. Overall, they shouldn't feel like a pair of clunky cleats, but rather like a natural extension of your foot.
Insole/Outsole Of The Nike Phantom Venom Elit
The insole of these shoes is textured to allow your foot better grip, and more control. It also has an additional sock liner, to keep your socks from slipping down your foot as you play.
On the outsole, the cleats are designed to give you different areas of control. Towards the back, you've got great grip for steady, quick movements. Towards the toe, the cleats are angled to help you spin the ball as you kick.
The plate on the bottom of the shoe also has joints. These joints create flex, which helps the shoe move as you move.
Responsiveness: Due to the features of both the insole and outsole, these shoes are super responsive. The outsole features are going to help the shoes move with you naturally. This gives you better traction and control.
On the inside of the shoe, you know that your foot is going to be secure. This gives you more precision and speed with your movements.
Customer Opinion of the Nike Phantom Venom Elite
The general consensus on these shoes is that they're super comfortable. Even people who weren't pleased with the shoes overall, said that they were among the most comfortable they've owned.
A lot of users have also said that they're light wheight, and easy to break-in. The main complaint with these shoes is that they're not as durable. Some users have complained that parts of the shoes are not holding up to hard use.
Nike Phantom Venom Elite FG VS Venom 3
Compared to the Venom 3 and Hypervenom, this shoe has a lot of improvements. Inside the shoe, the narrower toe box allows for better control. It's also got a better, more comfortable fit.
On the outside, the shoes are more flexible than previous models, and the chevron pattern studs give you better traction. There's also less material on the outside, which make them lighter.
Final Thoughts
These shoes are perfect for comfortable, casual play. They're going to fit well and provide support without adding additional weight.
They also have a lot of features that help with the technical aspect of playing. They provide precision control, as well as great traction.
For regular play at long intervals, I would choose a different pair of shoes. However, as a whole, these shoes are an excellent option for someone who wants to play well, and feel good while playing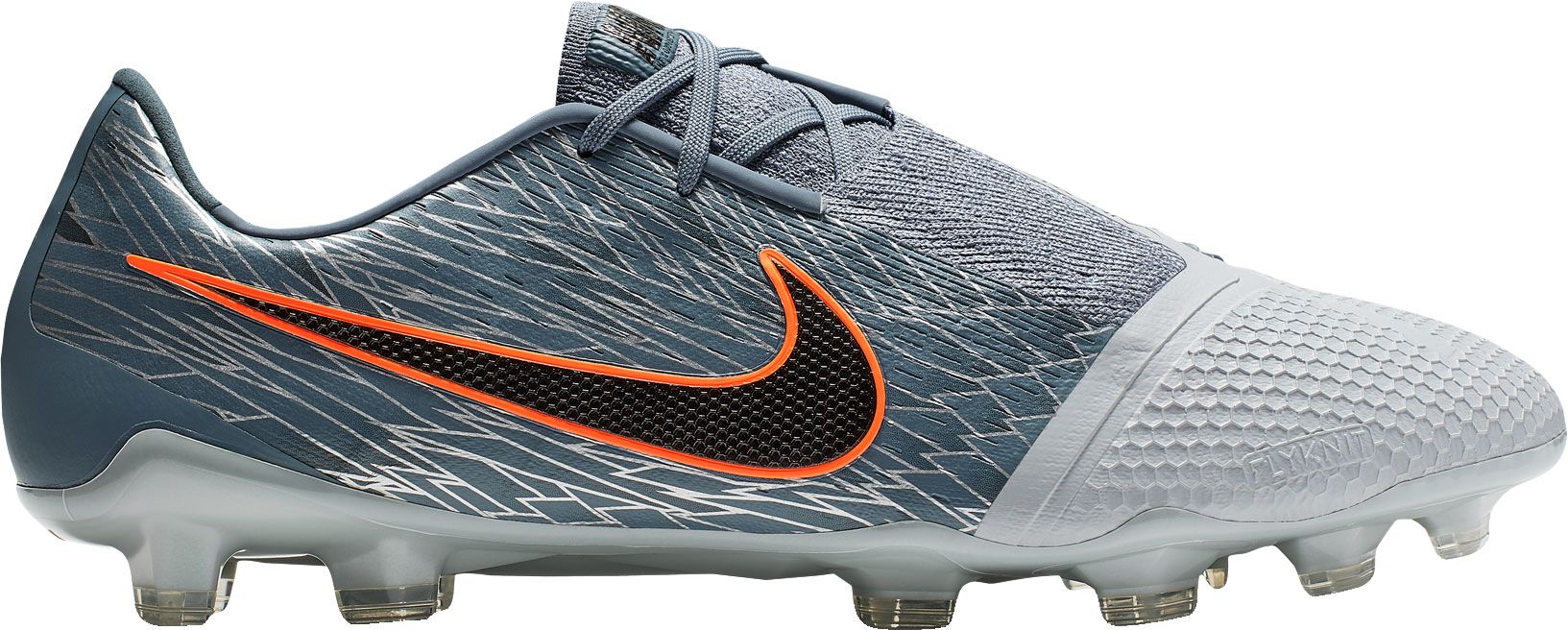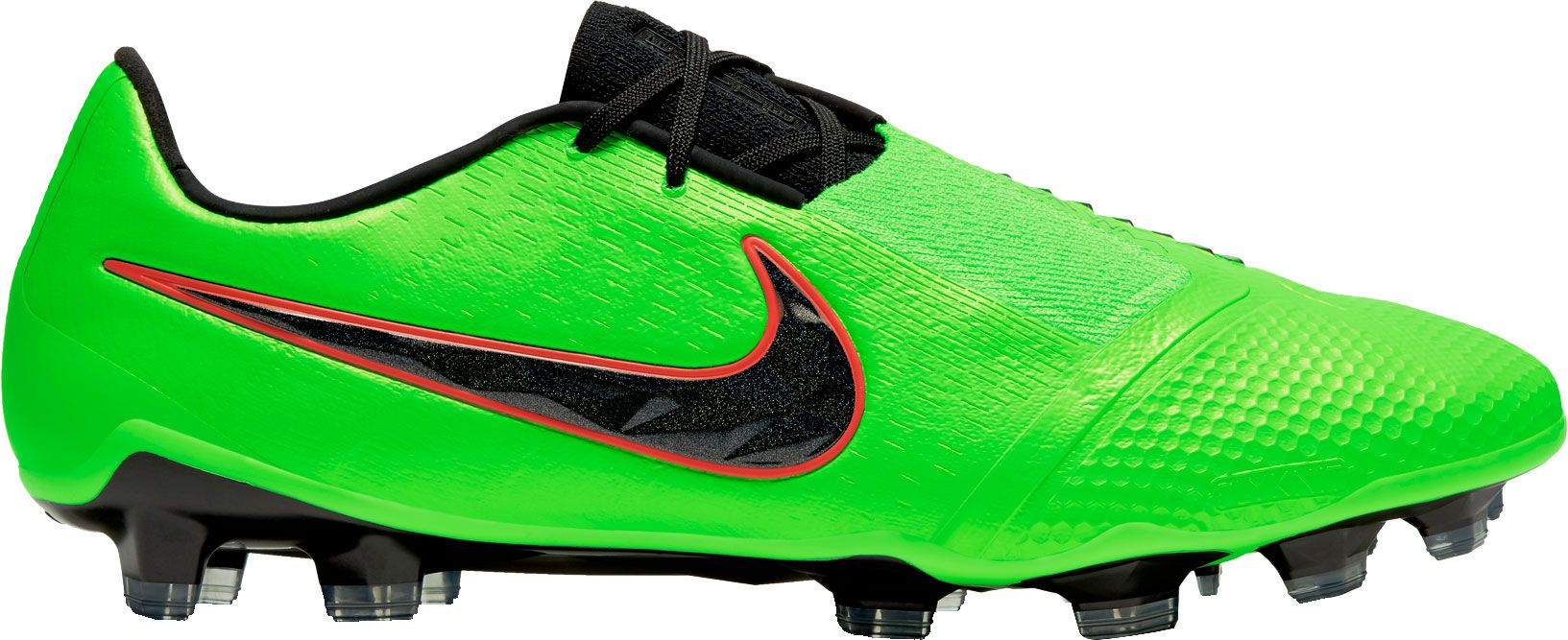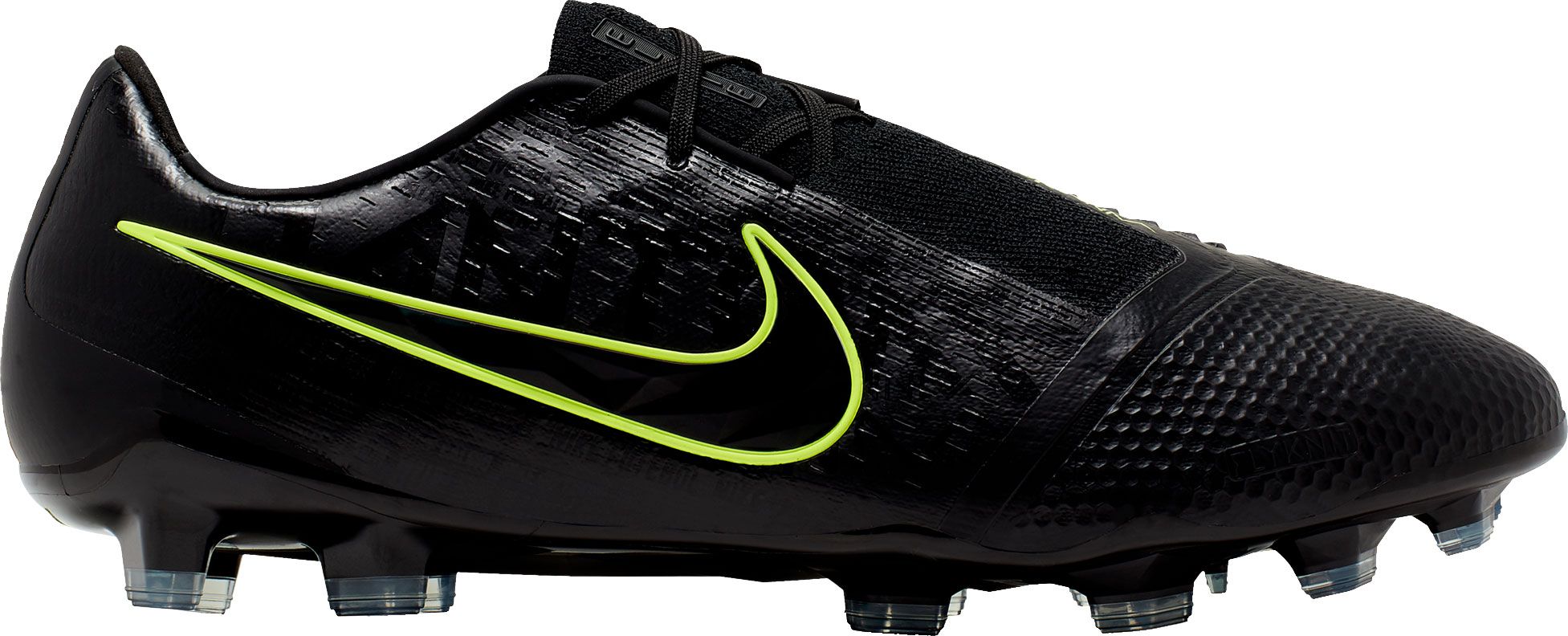 $168.88
in stock
4 new from $168.88
Amazon.com
Free shipping
$136.82
in stock
4 new from $136.82
Amazon.com
Free shipping
$129.00
in stock
7 new from $129.00
Amazon.com
Last updated on 05/30/2020 8:32 pm
This post contains affiliate links. As an Associate I earn from qualifying purchases.